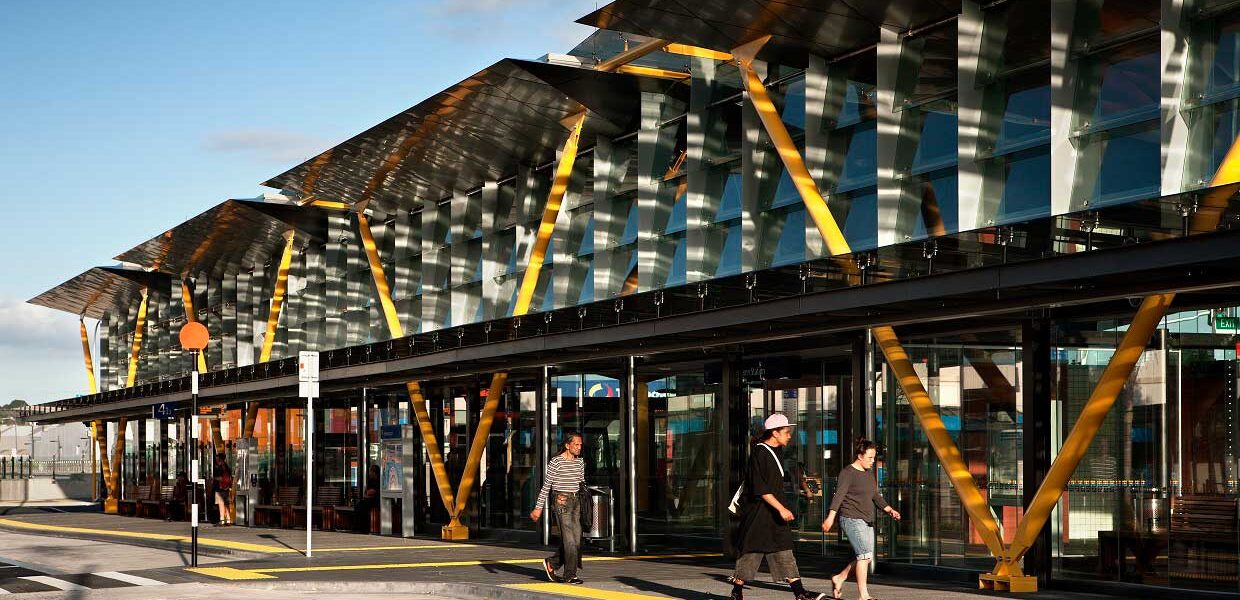 Client Name:
Fletcher Construction Engineering
Location:
New Lynn, Auckland
Completion Date:
September 2010
A flagship rail station built in the heart of New Lynn – extends via escalator and lift from the concourse and ticketing at street level into a 7 metre deep trench in which the twin rail tracks had been laid.
The futuristic looking building has high quality stainless steel and glass finishes alongside state-of-the-art security, fire and communication systems.
INTERESTING EXTRA
The original New Lynn Station was first opened in 1880 and the station buildings prior to this latest upgrade were demolished way back in 1987.