Our vision is to be the most Trusted and Respected Construction Company in NZ.
Better Every Day
Our aim is to build long-term business relationships with our clients and all other parties we deal with.
We do this by adding value to projects and ensuring win-win outcomes for everyone involved. In keeping with other business principles, and a commitment to provide a superior service to our clients, we all need to take personal responsibility.
We're a team of specialists who are always looking for more efficient ways to build.
Our directors – Chris Hunter, Jamie Vallance, Lyndon Evans and John Overton – are hands-on with every project and our ability to innovate is supported by good communication, so there'll be no surprises along the way. We're not aiming to be the biggest; our goal is to be the smartest.
We pride ourselves on our ability to find innovative yet practical solutions for tricky problems and our objective is to gain recognition for delivering the more interesting and challenging projects that add to a better community and built environment.
Central to our objective is innovation and discovering the next breakthrough that the construction industry will universally adopt in years to follow. There is no place more likely for this to happen than a NZ based, mid-sized commercial main contractor with a highly experienced team.
View Team
We continuously strive and challenge ourselves to improve our health and safety performance.
Within NZ Strong, we actively involve all our staff, at all levels, in all aspects of the planning and assessment of tasks, risk assessments and management of our health and safety processes. Without the active participation of our people, our systems are only that, systems.
View H&S
NZ Strong can take credit for some of Auckland's more challenging recent construction projects.
Our ability to deliver practical solutions has made us the 'go to' construction company for projects that have a tight timeframe, difficult site and/or complex design.
We pride ourselves on our ability to find innovative yet practical solutions to tricky problems.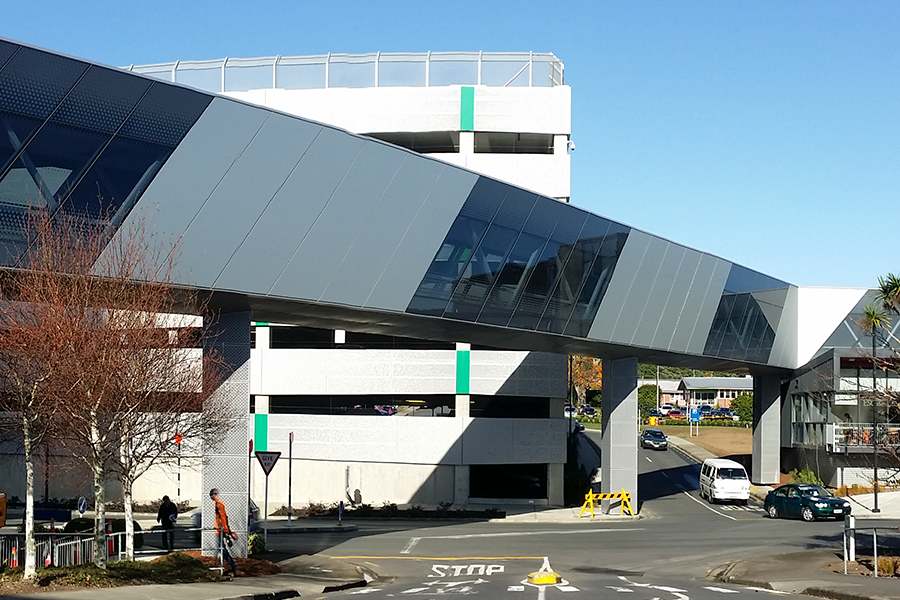 North Shore Hospital – Bridge Lifting
Problem – How to construct a link bridge connecting two medical buildings in a live hospital.
Solution – Prefabricate the structure and building fabric, and place it in 5 sections overnight with dual crane lifts.
Problem – When a client provides a narrow brief and extremely short time frame – 'give us 750m2 of event space within 9 months.'
Solution – Create and develop the brief, specification and design in-house – and provide 3 options. Then engage the design and build team and deliver an exceptional outcome.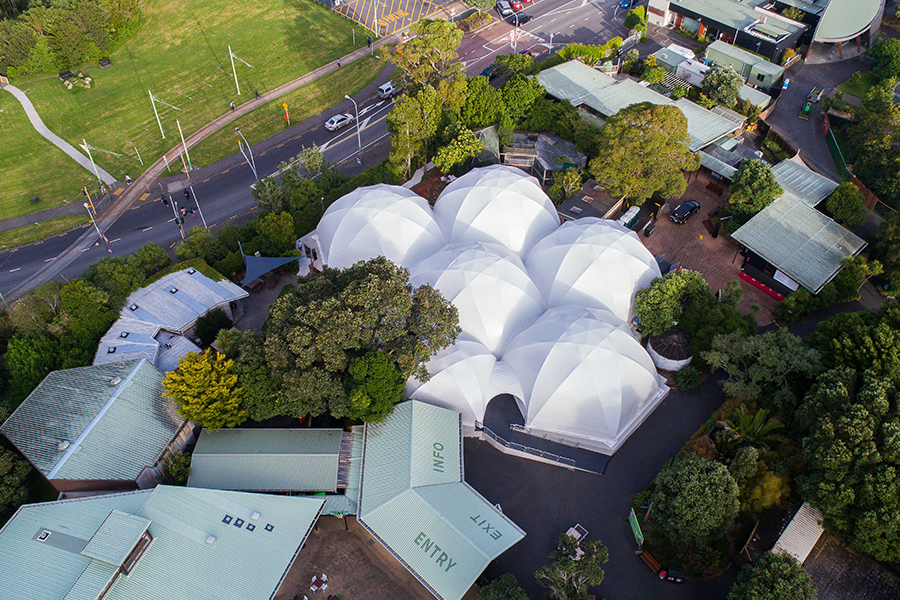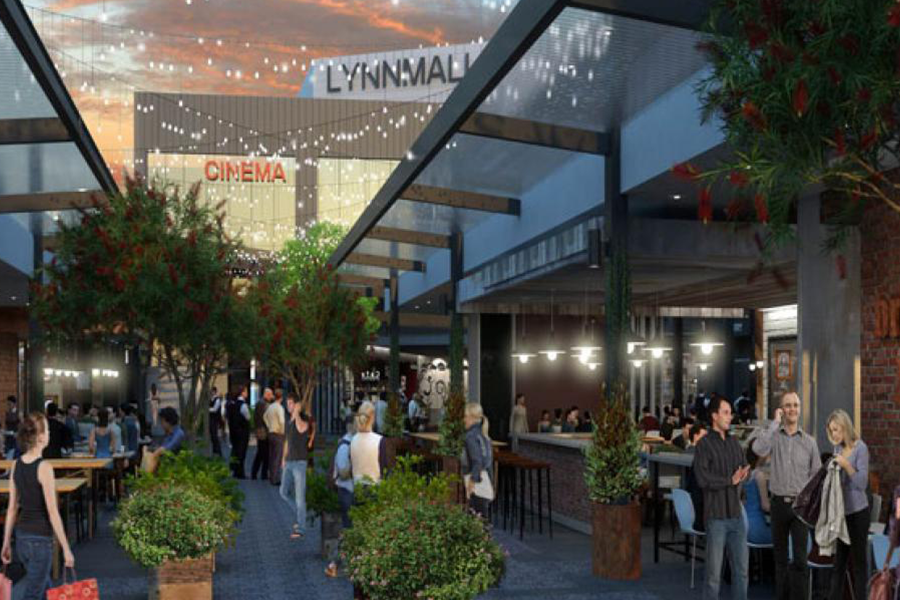 Problem – When design information is adjusted to suit tenants late in a construction programme.
Solution – Split the fabrication and install of primary structure between Waikato and Auckland based fabricators to double the output.
Memberships And Affiliations | Mematanga