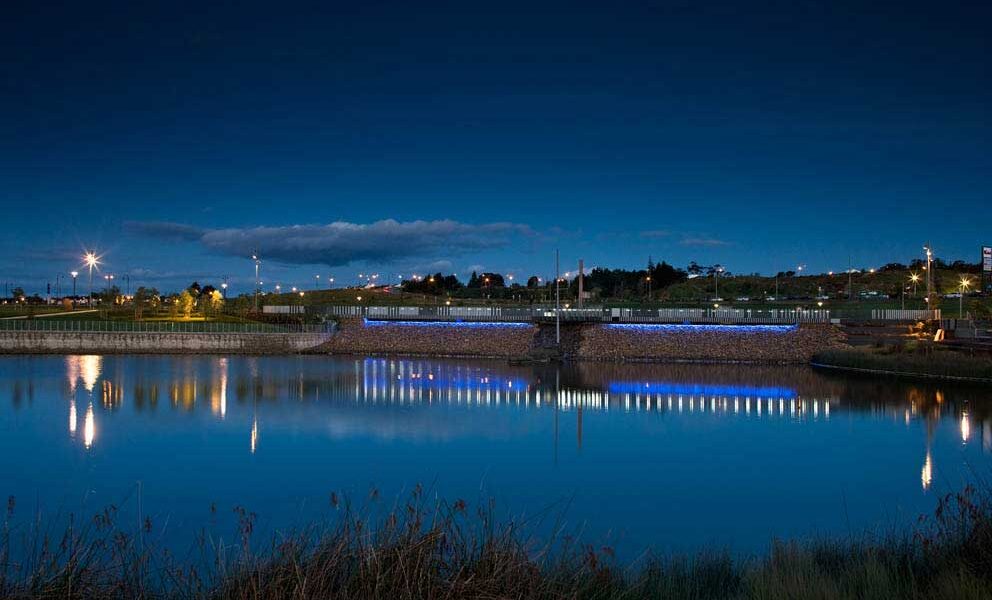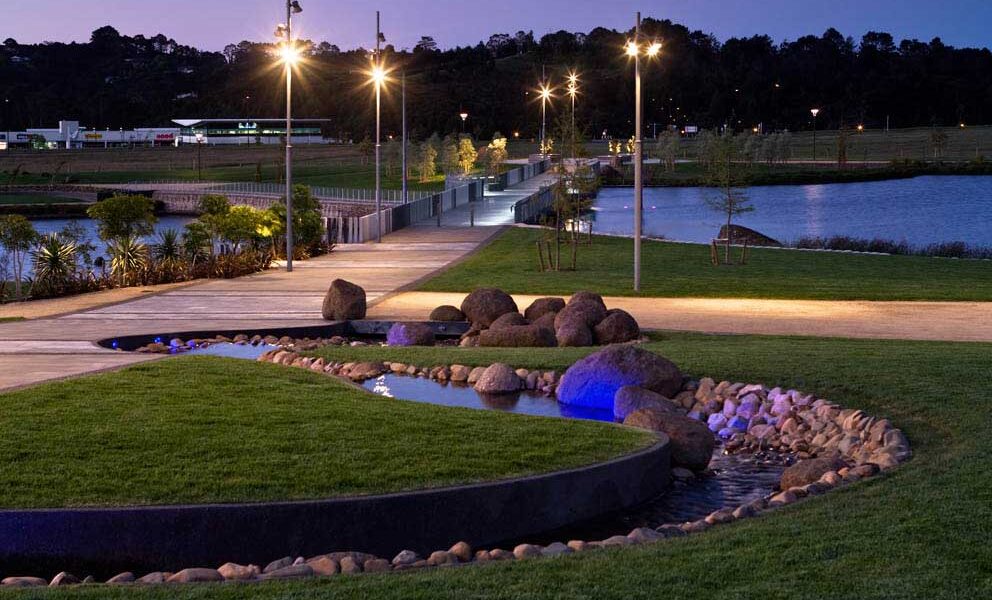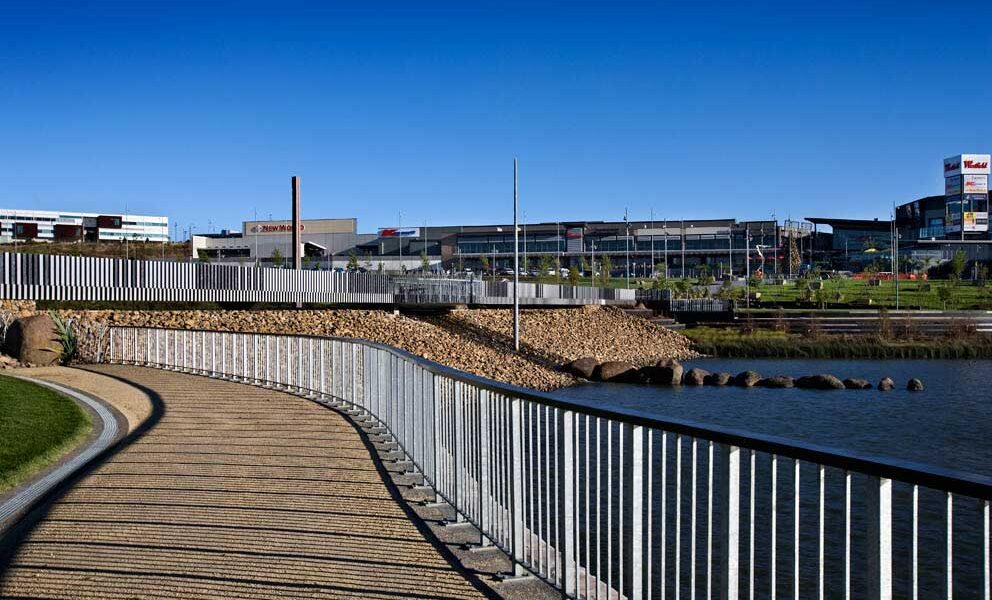 Client Name:
North Shore City Council
Location:
Civic Crescent, Albany
Completion Date:
June 2010
The 6.5 hectare park features two large storm water lakes, a culturally inspired bridge with an ornate wrought iron balustrade, a rock weir, 400 tonnes of granite edging, flood lit pathways and 17,000 plants.
INTERESTING EXTRA
The trees edging the park are part of a clever storm water system. Rain falling on the road gathers in rain gardens or seeps through grassed areas to the holes in which the trees are planted. These holes are filled with a special soil, which filters the rainwater before the surplus is piped to the lakes, helping to keep the lake water pure.